Today at EarthLink
Inside EarthLink

EarthLink Products & Services

Special Offer
Deal of the Day
New York City, NY
FEATURED DEAL: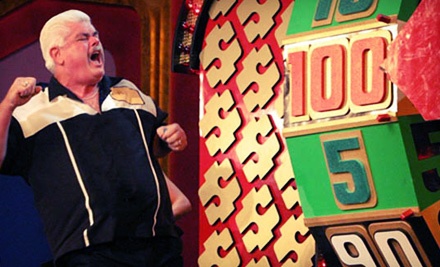 "The Price Is Right Live" at New Jersey Performing Arts Center on May 26 at 7 p.m. (Up to $33.10 Value)
Groupon
Save 40% ($33.10 Value) - NOW $20 (Save $13.10)
Your car can be a financial burden unless you won it on a game show or use it to drive through bank vaults. Come on down with this GrouponLive deal.
TODAY'S DEALS:
Weather
New York, NY
58° F
Cloudy - Hi: 61° / Lo: 57°
Stock Quotes
Finance Tools
Travel
Add a Feature
To add an additional feature to this page, select from the pulldown and click "Add".